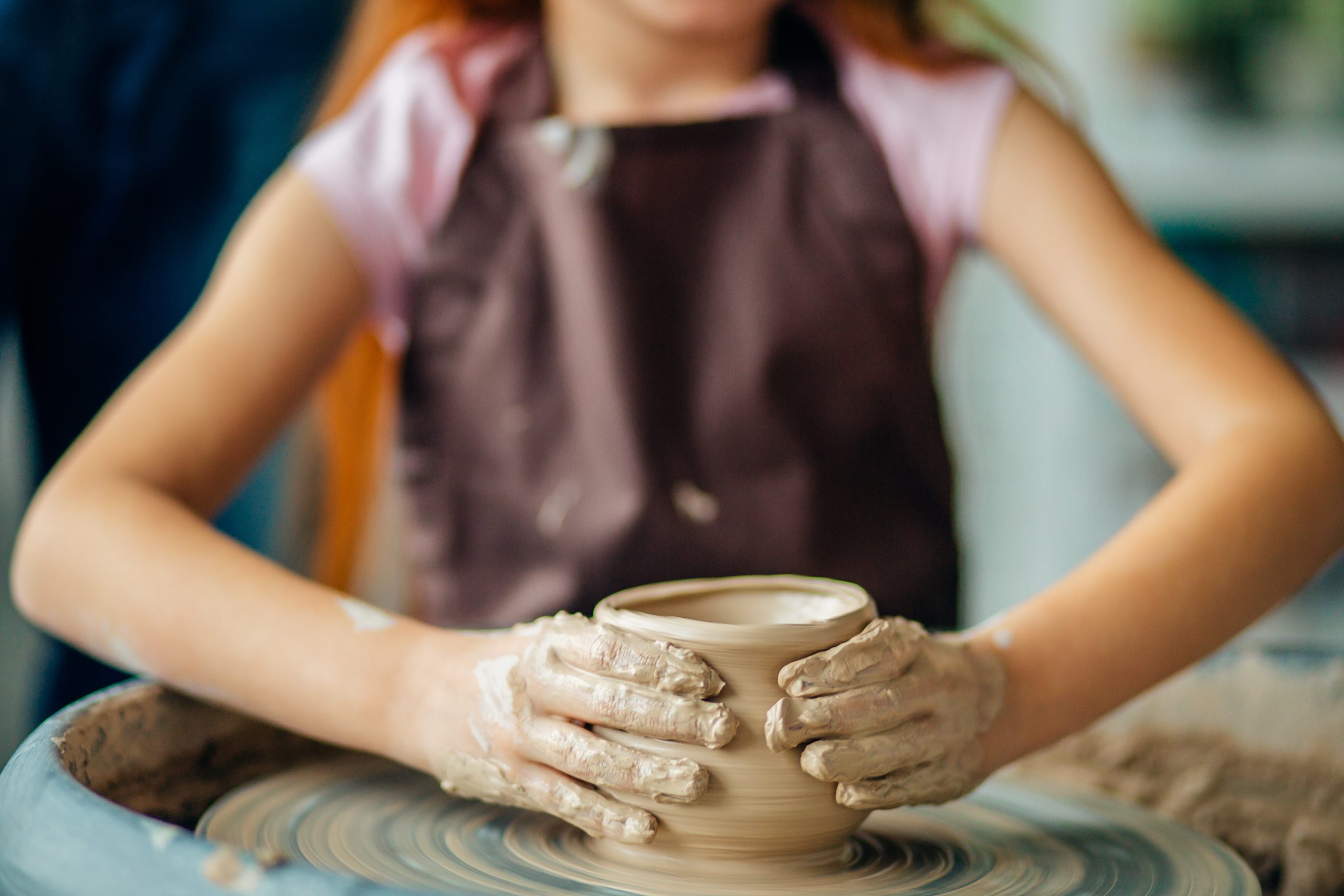 Date/Time
Date(s) - Friday 11/24/2023
4:00 pm - 5:30 pm
Event Location:
Burst of Butterflies – Chandler
141 W. Boston Street
Chandler
AZ
85225
View Other Classes Like this:

This class is designed for kids ages 6 and up, and is a great opportunity to get the feel for the wheel and learn to center, open, pull, widen, and work with clay to create a bowl or pot.  Kids will love getting their hands in the mud and learning a new skill from an experienced and patient potter instructor.
Try the wheel one time or come back each week to advance through your techniques. Parents and children can work together on a wheel as well.  Bring the whole family for a fun and educational experience getting your hands in the mud.
Take several classes to advance skills or join our six pack series.
You may create as many pieces as desired in the time of the class (most kids create two to three pieces per class), and any pieces you choose to keep will then be fired and ready for you to glaze with ceramic paints in the design and colors of your choice.  Pieces need to dry completely before firing and can take up to two weeks, but are usually ready within 10 days.  We contact you when pieces are ready to paint and you may come in any time during business hours for the glazing process with no reservation required.  Finished pieces are $18 each (1 1/2 pounds of clay), and this price includes the clay, the trimming service, kiln firing, paint glazes and other supplies for the painting process, and the final glaze firing.
This is a class for ages 6 and up.  Parents can register a space on a wheel along with their child if desired. Each registration is per wheel seat. 
***Please be on time! Participants 15 or more minutes late may be unable to join class due to limited time on instructions.
***Please be aware of our policy on cancellation and rescheduling.
***Upon checkout, you will receive an email confirmation of your booking.
Also, a reminder email will be sent out 24 hours before class start.
If you do not see the email, be sure to check your spam folder and mark emails from us as safe.***
Registration:
2 Spaces Remaining
Bookings are closed for this event.