Harry Potter-y Paint Event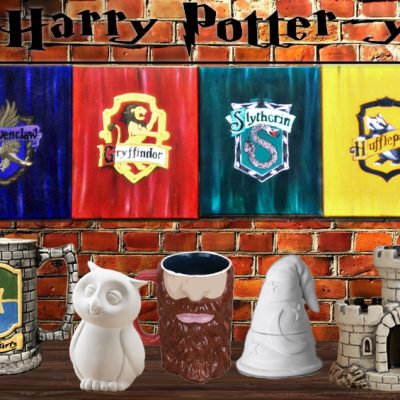 Date/Time
Date(s) - 04/12/2019
6:00 pm - 9:00 pm
Event Location:
Burst of Butterflies – Chandler
141 W. Boston Street
Chandler
AZ
85225
View Other Classes Like this:

⭐️Attention all Wizards and Witches⭐️
Your magical presence has been requested for our Harry Potter event.⚡️
Dress in your best wizard's attire and join us for an afternoon of painting and fun.
Fly, Floo or Apparate to 141 W Boston Street in Downtown Chandler
Price: $15 per person plus the cost of the pottery piece. Wizard Snacks and Butter Beer will be served and included in the fee.  We will have Huffle Puffs, Golden Snitches, Slytherin Cake and so many other yummy treats.
We have wands to paint and take home same day, plus many themed pottery items to paint.  And the studio will be completely decorated and transformed into a Harry Potter scene complete with photo props.
This is going to be so much fun.
Pre-registration is essential.
Note: All wands and invisibility cloaks are to be left at the door on arrival!
Registration:
0 Spaces Remaining
This event is fully booked.